Ramadan, a month of blessings for Muslim Ummah. Whereas, there exists some myths about this month around us.. These really needs to be rebunked..
I'm gonna list down some of them, down here.
1. WE CANNOT BRUSH TEETH DURING FAST
You're allowed to brush your teeth while you're fasting.

You should brush your teeth while you're fasting.

Please brush your teeth while you're fasting.

Please

— Shaykh Azhar Nasser (@ShaykhAzhar) May 22, 2018
Its not like people think. As long as you are careful enough not to swallow that, it is right to do.
2. We can drink WATER
No…. Not even water!
3. NO FOOD OR WATER FOR 30 DAYS
Every year there's always that guy who tells me "YOU CANT EAT OR DRINK FOR 30 DAYS? YOU'RE GONNA DIE!" #Ramadan2016

— Haris (@harisahmad_1) June 5, 2016
Fast is only for day time and in the other time you can eat, drink whatever you want.
4. EVERYONE HAS TO FAST, NO MATTER WHAT!
I was surprised to hear that there are exceptions to who can fast during Ramadan, whereas I thought everyone had to fast. #RLST203a

— Steven Spigler (@steven_spigler) September 12, 2016
Islam is meant to be easy for its believers. ❤
5. RAMADAN IS ONLY FOR FASTING AND FOOD
#Ramadan is not only about fasting
it's about patience,sympathy,humanity, love,forgiveness, kindness & remembrance of Allah 💙
#رمضان_كريم

— Wedad (@Wedad_99) May 26, 2017
Fasting has its own purposes, for letting go the ego, bad habits and false thoughts and filli g your hesrt with love and affection for others. Feeling the pain of the poor when they do not get food or water.
6. WE ARE NOT ALLOWED TO SWALLOW OUR OWN SALIVA..
Forget 'not even water' a girl at work just said to me "Can you swallow your own saliva if you're fasting". Im tired of white people.

— Swish (@Sarish_123) May 17, 2018
Wait.. What??? No… We can!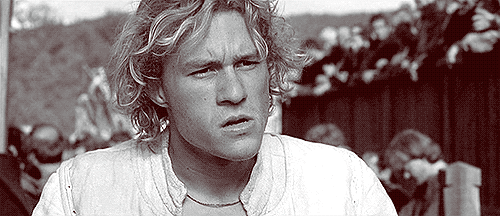 7. WE CAN LOOSE WEIGHT IN THIS MONTH
Stop fooling yourself by thinking that you can loose some weight in Ramzan

— Ayesha. (@AyeshaRafat) June 5, 2016
HAHA! We with though!
she : i will loose weight in ramzan
ramzan : pic.twitter.com/ojadwL5O3Z

— Zalmimis_ (@k3wlbwoyy) May 21, 2017
8. WE CAN'T BATH??? OR USE DEODORANT…..
https://twitter.com/FatimaAnsari_/status/867495626250084353?s=19
NO COMMENT, seriously…!
2,922 total views, 1 views today